Bretagne, a benchmark region for sustainable transport
Inspired by its long tradition in the automotive industry, Bretagne is using its know-how and its production capacity to move towards decarbonised mobility. The region is bringing sectors together to become a veritable centre of excellence in terms of design, testing and production of new-generation vehicles and mobility solutions for both people and the environment.
Automotive
250 establishments
17,000 employees
Mobility
Where the automotive industry, digital sector and composite materials come together.
1 innovation cluster : ID4CAR
1 technical centre : Institut Maupertuis
A strategy for green and service-designed vehicles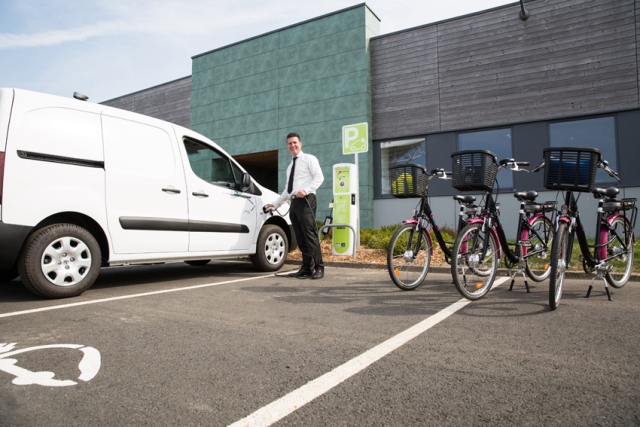 Leaders
Automotive industry: Barre Thomas, Blue Solutions (Bolloré Group), Bretagne Ateliers, Clemessy, Cooper-Standard, Faurecia, Legris Autoline, Axon Mechatronics /Loupot, MCI, OET, PSA Peugeot Citroën, Sanden, Fonderie de Bretagne / Renault
Smart transport and embedded systems: Alten, ECA Faros, Estar System, Groupe Lacroix, Kerlink, Kereval, IETR, Lead Tech Design, Newscape Technologies / Optis, MVG Industries Bretagne / Satimo
Special vehicles: 2MB International, Autostar, B2A Technology, Centigone, Groupe Gruau
High tech and prototype equipment: Actuaplast, AMPIA, Creaform, SMM
If you want further information